"The only way you're going to change this culture of abuse is to start putting behind bars the people who enabled and covered up that abuse." –Robert Allard, an attorney who has represented a number of sexual abuse victims in several Olympic sports.

Reid, Scott M. 2019. "Justice Department, IRS Investigating USOPC, USA Gymnastics, USA Swimming." The Orange County Register. Available here.
Need to catch up? You can read my last post here.
Right now the biggest update in the fallout from the Nassar sentencing is the continued shirking of responsibility by Michigan State University; the institution has not only hurt the state investigation into the enablers and policies that allowed the abuse, but have also failed to actually accept responsibility and create change to stop sexual assault from occurring on campus.
"Attorney general Dana Nessel's office has requested more than 7,000 documents from MSU in its investigation into how Nassar assaulted hundreds of patients on MSU campus for almost 20 years. The investigation looks at who knew what and when, but the office asserts that MSU has 'stonewalled' the investigation at every turn. Currently, MSU retains around 6,000 of the requested documents claiming attorney-client privilege."

Nichols, Anna Liz. 2019. "One MSU Trustee is not Enough: Sexual Ause Advocates Call on Governor to Step in." Michigan Advance. Available here.
Bryan Tarrant, a parent of a survivor, hoped that the display of luminaries in front of the East Lansing Library–one for each of the hundreds of girls and women subjected to the former doctor's abuse–would help demonstrate the need for support and policy change by current MSU President Samuel Stanley Jr.
'But, as he anticipated, Tarrant left disappointed with the talk.

"It was more of the same," he said. "We still want MSU to come forward and do the things we've been asking them to do all along."'

Johnson, Mark. 2019. "Nassar survivors met with MSU President Stanley. They left disappointed." Lansing State Journal. Available here.
Let's get into it:
Michigan State University:
Michigan State University set the record for most rapes ever reported by an institution of higher learning on their (required) Clery Act report. Reporter David Jesse notes that "there were 933 reports of rape and 137 reports of fondling attributed to Nassar in 2018 on non-campus property".
Last month the US Department of Education charged MSU with a $4.5M fine for the university's failure to comply with sexual assault and discrimination standards as set by the federal government in the Clery Act. This is the largest fine ever administrated under this policy. The DOE found that Michigan State failed to properly classify incidents of assault, compile and publish accurate statistics, issue warnings, and notify authorities. June Youatt, the Provost for the university, immediately resigned.
In September, four trustees–Dianne Byrum, Brianna Scott, Joel Ferguson, and Melanie Foster–"stalled and blocked an independent investigation into MSU's handling of the [Larry Nassar] scandal". Last year Michigan Attorney General Special Independent Counsel William Forsyth called for this investigation after the university continued to block meaningful inquiries into the institution. The Board continues to refuse to release at least SIX THOUSAND DOCUMENTS related to Nassar.
Last week, an Ingham County judge denied requests to suppress evidence against former MSU Gymnastics Coach Kathie Klages. Klages has been charged with one felony and one misdemeanor count of lying to police. She has not yet been charged with being a generally shitty person–remember that she forced her athletes (many also survivors) to make a card supporting Nassar. She also threatened gymnasts to not file charges against the doctor.
Michigan's Attorney General's office has repeatedly requested an interview with former Interim President John Engler about his involvement in the Larry Nassar case. Engler faced harsh criticism for his disrespectful treatment of survivors, lack of transparency, and failure to create meaningful policy following the resignation of President Lou Anna Simon. Engler resigned after the Board of Trustees threatened to fire him.
Former President Lou Anna Simon has been ordered by Eaton County District Court Judge Julie Reinke to stand trial for two felonies and two misdemeanors for lying to police about when she first knew of the allegations made against Nassar. Simon, whose court costs and attorney fees are paid for by the university, denies the charges. Her attorney stated: "They already destroyed her life. What more do they want?" To which I have to say, get.the.fuck.out.of.here.with.this.nonsense. Engler also received a $2.45M retirement salary.
Ronan Farrow's book, Catch and Kill discloses that Kroll, the firm used by Michigan State to handle Title IX sexual assault allegations, was also employed by Harvey Weinstein. MSU worked with Kroll in 2018 and was later fired by the university.
In October, Board of Trustees member Nancy Sclichting resigned due to the university's lack of transparency. She was appointed by Gov. Rick Snyder in December and was welcomed by campus advocates–both Democrat and Republican–as she was seen as a representative without a large connection to Michigan State. Sclichting stated:
"… I joined the board to help change the attitudes and beliefs of the legacy board members towards the extraordinary young women who have survived sexual assault by Larry Nassar, and to support the survivors in every way I could… During the last year, though, it has become very clear to me that my commitment to have an independent review of the Nassar situation, and to waive privilege so the truth can come out, is not shared by the MSU board chair [Dianne Byrum], legacy board members and some newer trustees."

Jesse, David. 2019. "MSU Trustee Schlichting Resigns, Cites Frustration with Secrecy on Board." Detroit Free Press. Available here.
USA Gymnastics & The United States Olympic Committee: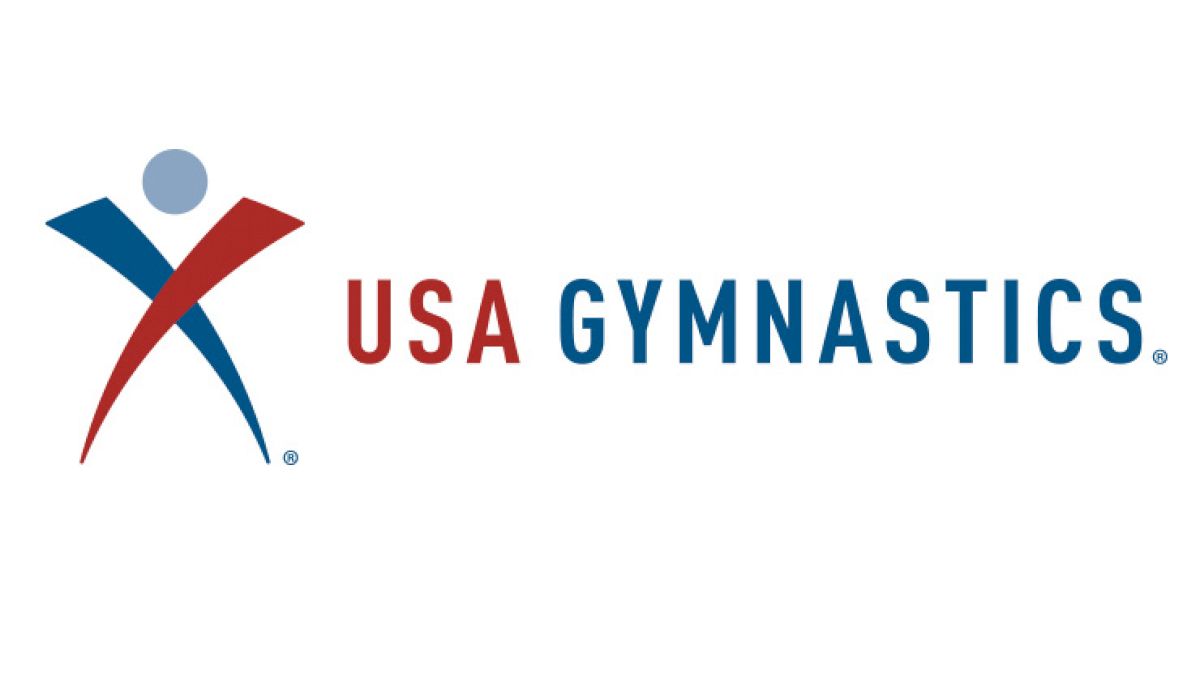 Transfers of funds made by USA Gymnastics are currently under investigation. The organization moved millions of dollars into "linked" accounts prior to legal action taken against USAG by survivors of sexual abuse. According to Rachael Denhollander, in previous years USAG channeled roughly $100,000 annually into the foundation, not millions. It is important to note that USAG filed for bankruptcy before moving funds and survivors are not able to access any money from this foundation.
Leslie King, the Vice President of Communications for USAG, was seen pushing the 👑 Simone Biles toward interviewers following a competition at the World Championships this October. King, who helped cover up Nassar's abuse to the public, was also one of their employees to receive a 2019 bonus while the organization is in the midst of bankruptcy.
A positive update: The Game Over Commission, established by Marci Hamilton, CEO of Child USA, is creating the first comprehensive database of documents related to the Larry Nassar case: "We wanted to make sure everything was not just going to disappear. We want to preserve all the information and and make sure it is accessible by the public."
The US Department of Justice is investigating several sports under the umbrella of the US Olympic Committee for their handling of sexual abuse allegations. USA Gymnastics, USA Swimming, and USA Taekwondo, along with the USOC, are currently under review. Athletes have testified before a grand jury in DC and both California and Indiana (home of USAG) have opened their own inquiries into these governing bodies of sport.
In addition to the investigation of the USOC and USA Gymnastics by the US Department of Justice, the Internal Revenue Service is also in the middle of a federal investigation into the finances of USAG, along with USA Swimming and USA Taekwondo.
This fall, USA Gymnastics hired 2012 Olympic Alternate Anna Li to serve on the Athlete's Council for the organization; Li and her mother, Jiani Wu, faced allegations of emotional and physical abuse of young athletes, leading to Li's resignation. In October it was revealed that USA Gymnastics CEO Li Li Leung knew of the abusive reports before naming Li to the Council, allegations she previously denied. Emails sent in 2017 show that USA Gymnastics knew of the reports but in August of 2019, Leung denied that the organization was aware made against Li and Wu.
USA Gymnastics has filed a request for a 60-day extension to its bankruptcy exclusive period. The request states that the organization "does not expect it will have a plan soon that sexual abuse victims and other parties in its bankruptcy can support."
USA Gymnastics again benefited from its athletes at the World Championships held last month. Simone Biles became the most decorated gymnast in history (male or female) and the team won more medals than any other country.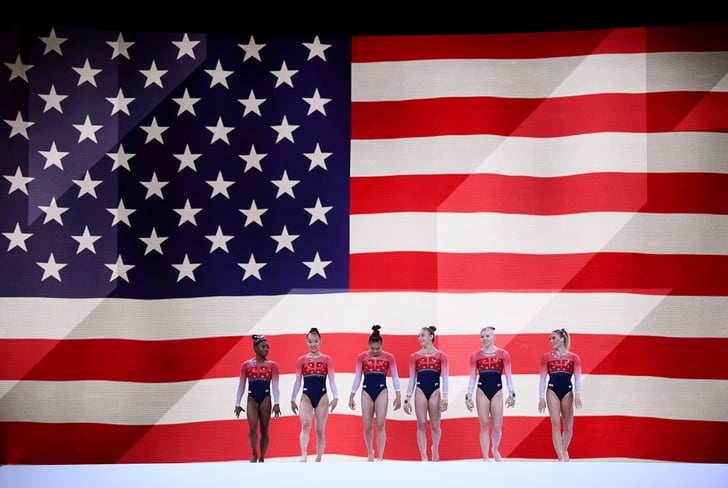 Again, they achieved this in spite of these organizations, not because of them.
Currently:
Reading: How to be an Antiracist (Ibram X. Kendi)
Watching: Catherine the Great (HBO)
Listening: 1619 (The New York Times)