"'The reality is the policy you have in place is only as good as the culture surrounding it,' she said. 'And it's only going to be as effective as the hearts of the people who have to implement it. And so how you message on abuse, how much you demonstrate that it matters is by how you handle it. That is what really changes the culture.'"

Shamus, Kristen Jordan. 2020. "Rachael Denhollander: MSU is 'Actively Reinforcing the Culture' that let Nassar Thrive." Detroit Free Press. Available here.
Need to catch up? You can read my last post here.
Another year, another update on the fallout from Nassar's abuse. #surprisednotsurprised that the institutions that allowed the most prolific sexual abuse predator in the history of American sport continue to struggle to change culture and policy.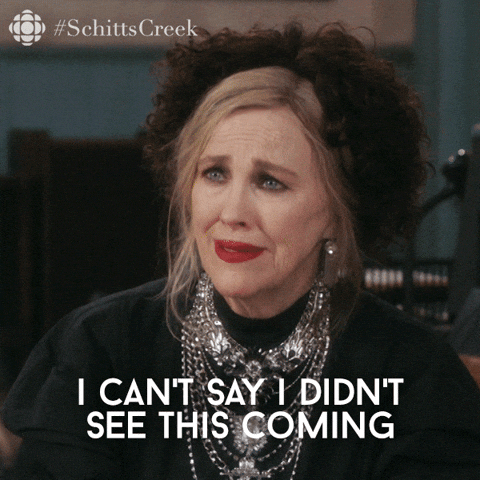 USA Gymnastics has found a new National Training Center, which shockingly includes medical tables out in the open, as opposed to the dusty table in the backroom of the Karolyi Ranch. I guess even the simple steps are something to give them credit for, although at this point it seems like we should be wayyyy beyond this.
A new book, Start By Believing, has brought a number of scathing documents to surface and I hope this will help put former CEO Steve Penny behind bars for good. Again, not surprising to find out how much he knew and covered up or that the person who smuggled medical records from the Karolyi Ranch was working at the organization up until December of last year.
Michigan State University, in their apparent steadfast mission to keep on being terrible, has continued to refuse to release the over 6,000 documents requested by the Michigan Attorney General's office. Klages and Simon are still denying they knew anything about the abuse on campus, statements directly in contradiction to evidence collected by police.
The most positive development in this "hey let's hold enablers and abusers accountable" long game is the recent raid of John Geddert's home and gym (the photo at the beginning of this post). Former USAG Coach of the Year, Geddert has been under investigation for years for not only physically and emotionally abusing athletes, but also protecting his long-time friend Larry Nassar, who molested potentially hundreds of girls in Geddert's gym.
Let's get into it:
Michigan State University:
While John Engler resigned as interim president of MSU over a year ago, he has yet to agree to be interviewed by Attorney General Dana Nessel for her investigation into how the university allowed Nassar's abuse; Engler has stated that he thinks the AG office is "biased against him". Due to the university's indemnification policy, they are still paying Engler's legal fees, including $207,000. Engler made a number of controversial comments during his tenure including asking survivor Kaylee Lorincz, "if I wrote you a check for $250,000, would you take it?"
In December, Attorney General Dana Nessel stated that the investigation into how MSU handled Nassar's abuse throughout his years at the university is at an "impasse" as the Board of Trustees has continued to withhold several thousands of documents from police. The university has cited attorney-client privilege as to why they are not required to hand over documents. Five of the eight university trustees have stated that they will review the 6,000 documents requested and "consider" releasing them to the AG's office. Nessel responded:
"It's unclear how the trustees can say with certainty that the information contained in those documents is not relevant to our investigation. In fact, the depth and breadth the university has gone to in withholding those documents only increases our fervor to obtain them."

LeBlanc, Beth. 2019. "Nessel Clarifies: Nassar Investigation at 'Impasse' with MSU." The Detroit News. Available here.
Four board members voted against the independent review which would have included the documents requested by the AG's office.
Former MSU president Lou Anna Simon's attorneys are planning to ask a judge to dismiss the four charges against her in relation to Nassar's abuse at Michigan State. Simon is charged with two felonies and two misdemeanors of lying to police. She that while she knew of the 2014 Title IX investigation into Nassar brought forward by Amanda Thomashaw, but did not know any specifics behind the complaint. This directly contradicts evidence found by detectives that show Simon discussed Nassar and the investigation into whether he sexually abused Thomashaw in 2014. He was later cleared of the charges.
Former Michigan State University head coach Kathie Klages has a trial date for February 10th; she faces two charges of lying to police. Klages denied knowing of sexual abuse allegations made against Nassar, including two accounts brought forward by gymnasts in 1997. During her time as head coach, Klages forced her athletes to sign a card supporting Nassar and told the mother of a survivor that the 30,000+ images of child pornography found on his home computer were planted.
This week Rachael Denhollander criticized the lack of change in culture and policy at MSU as the university has yet to complete an independent investigation into not only how Nassar was able to abuse hundreds of girls on campus, but also how multiple complaints were dismissed by the administration:
"MSU is consistently messaging that they care about money and liability more. And in that case, they're going to be completely ineffective at actually changing the culture. They're going to be ineffective at communicating to survivors that there is a safe place to speak up. They are going to be ineffective at communicating to their own employees, that abuse reports have to be handled properly. Because essentially their messaging is that if you do mess up, we're going to cover for you because it would be too expensive if we don't. They're actively reinforcing the culture…

I have even less hope for USAG than I have for MSU, if that's even possible. It is the same set of problems. USAG has not taken the most basic steps. They have yet to identify even one mistake that was made. They have yet to identify one abusive coach, one abusive dynamic that should not have been allowed to flourish. They still have people working for them who actively covered up for Larry."

Shamus, Kristen Jordan. 2020. "Rachael Denhollander: MSU is 'Actively Reinforcing the Culture' that let Nassar Thrive." Detroit Free Press. Available here.
A woman has filed a lawsuit against the former MSU medical resident Michael Phinn further citing the lack of oversight by Michigan State leadership. Phinn was sentenced to five to fifteen years in prison for sexual assault (among other charges) after two women testified that he used his lab coat to expose himself to them and forced the women to watch videos of himself masturbating. The lawsuit also names Michigan State and former dean of the College of Osteopathic Medicine, William Strampel. Strampel was Phinn's (and Nassar's) supervisor and was criminally charged for neglect of duty and sentenced to one year in prison last August.
USA Gymnastics & The United States Olympic Committee:
Amy White, a USA Gymnastics staffer who, under direction of CEO Steve Penny, removed medical records from the then-National Training Center, Karolyi Ranch, is no longer working for the organization. The notice in December 2019 did not state whether White had been fired or left the organization voluntarily. In a statement to the Senate in 2018, Kerry Perry–who replaced Penny as CEO–testified that the documents were given to Penny after White removed them them from Texas and brought them to USAG headquarters in Indianapolis. The national team met at the Karolyi Ranch every month and many gymnasts state they were abused by Nassar there.
The book Start by Believing (John Barr and Dan Murphy) was published this month and included a number of previously unreported documents relating to the Nassar case. Most damning are the documents that show then-CEO Steve Penny was aware of Nassar's abuse earlier (and in more detail) than previously thought. He stated that gymnast Mckayla Maroney "felt no therapeutic effect but felt [Nassar] was getting sexual gratification" by abusing her under the guise of medical treatment, specifically penetrating her in Japan (2011), London (2012), and Belgium (2013). The document further states that USAG attorneys Dan Connolly and Scott Himsel offered Penny a choice:
"'We can tell the full story of what we've learned thus far,' the attorneys wrote in an email obtained by the authors. 'We think it is highly likely that would become a media story and prompt Larry to sue for defamation… Neither Dr. Nassar nor USAG wants the attendant negative publicity at this time.'"

ESPN. 2020. "Book Reveals New Details of How USAG concealed Nassar Complaints." ESPN Online. Available here.
Remember that Penny did not first alert police–a requirement of Indiana law–but instead hired Fran Sepler, a workplace harassment investigator, to interview gymnasts about the complaints against Nassar. She interviewed 2012 Olympians Maroney and Aly Raisman, along with Maggie Nichols, a 2015 World Champion and current gymnast for Oklahoma, about their abuse. Maggie is one of the first elite gymnasts to come forward when her coach overheard her discussing how uncomfortable Nassar made her feel at a national training camp.
USA Gymnastics has again postponed hearings related to complaints made against coach Maggie Haney. Haney, the owner of MG Elite Gymnastics, coached 2016 Olympic Champion Laurie Hernandez, along with a number of other elite gymnasts including Jazmyn Foberg (who now competes for the University of Florida) and current national team member Riley McCusker. The three year case began when eleven allegations of emotional and verbal abuse were made against Haney. Hernandez no longer trains at MG Elite, but McCusker, a 2018 World Champion and one of the front-runners for the 2020 team, still trains with Haney. Both Haney and McCusker were at the National Training Center this month.
Child sexual assault charges against former USA Gymnastics Athletic Trainer Debbie Van Horn were dismissed this January. Van Horn worked closely with Nassar for years at the-then National Training Center: Karolyi Ranch. Nassar called Van Horn his "neck" that kept his head on and further said she was "the single most influential person in the history of sports medicine for the sport of gymnastics". Mattie Larson, a 2010 World Championship silver medalist, stated in her victim impact statement that Van Horn was in the room when Nassar abused her at the Karolyi Ranch. In addition to Van Horn, four others have been criminally charged in relation to the Nassar abuse including former CEO Steve Penny, who is facing charges of evidence-tampering, also in Texas.
USAG has named The Gymnastics Company as the new training center for the women's program. The 42,000 square foot space in Indianapolis replaces the Karolyi Ranch as the official training site for US elite athletes, who meet at the location each month. One change from the secluded Karolyi Ranch is that the therapy tables are set up in plain view of the gym, rather than in a back room, which Nassar used to conceal his abuse of athletes.
While USAG's decision to file for Chapter 11 bankruptcy may have stopped the investigations and payouts to survivors, a recent article by The Washington Post found that USA Gymnastics has paid attorneys $1000+ per hour which:
"rank as extremely high for a bankruptcy of this size involving sexual abuse victims. Three lawyers have billed more than $600,000 individually in the first year of the case, according to a review of legal bills filed in court, part of more than $7 million in legal fees approved, by a judge, on a preliminary basis.

To some attorneys and victims, the rising legal fees are prompting concerns about how much will be left for victims when the case is over."

Hobson, Will. 2019. "While Larry Nassar Victims Wait, Lawyers Cash in on USA Gymnastics Bankruptcy." The Washington Post. Available here.
On Tuesday, attorneys representing survivors motioned to dismiss USAG's Chapter 11 bankruptcy protection. Representatives stated that the survivors and USA Gymnastics are not any closer to settling mediation disputes and legal claims. USAG filed for bankruptcy in December of 2018, an act that halted all legal investigations (including the organization's depositions) and the USOC's decision to revoke their status as the national governing body for the sport. If approved, this request for dismissal would force USA Gymnastics to "confront the lawsuits filed in courts across the country and could also be exposed to new ones." According to the filing, there has been no progress in months between USAG and the athletes suing the organization.
On January 21st, law enforcement raided the training center and home of John and Kathryn Geddert. John, the 2012 Olympic Head Coach and owner of Twistars gym, was accused of mental and physical abuse of athletes before being suspended by USA Gymnastics in 2018 and has been under investigation for two years. His gym was one of the locations Nassar used to abuse gymnasts, often playing the "good guy" counterpart to Geddert. Makayla Thrush, a former athlete at Twistars, spoke about Geddert's abuse and enabling in her victim impact statement in 2018:
"Do you remember the time you got so mad at me? I don't even know why that's just who you are. You threw me on top of the low bar, ruptured the lymph nodes in my neck, gave me a black eye, and tore the muscles in my stomach. You told me to kill myself not just once but many other times, and unfortunately, I let you get the best of me because after you ended my career I tried. John you never even called me by my first name."

Murphy, Amy. 2020. "Update: Police Raid on Twistars and Home of Former US Gymnastics Coach." Fox 47 News. Available here.
In addition to Thrush, a number of other athletes have stated that Geddert knew of the abuse. 2012 Olympic Champion Mckayla Maroney also stated that she told Geddert while sharing a car in 2011 that Nassar was molesting her. In The Girls, multiple gymnasts told similar stories of Geddert walking in on Nassar abusing them while cracking jokes about their breasts and other body parts.
Rita Wieber, the mother of 2012 Olympic Champion and former Twistars gymnast Jordyn Wieber, released a statement 24 hours after police raided Twistars, stating: "I was encouraged to think that there is still a chance justice is going to be served."
The attorney representing a number of survivors published this statement on the raid:
"On behalf of the hundreds of Larry Nassar victims represented by our team, I applaud the actions of the Michigan Attorney General and the Grand Ledge Police Department. The search of John Geddert's home and Twistars offices is long overdue. Geddert was the handpicked by USA Gymnastics, the USOPC and the Karolyis to coach our 2012 Olympic Team. Every member of the Fierce Five was sexually assaulted by Larry Nassar under his watch. It is now time for search warrants to be served on USA Gymnastics and the US Olympic and Paralympic Committee so that Nassar's victims and the public will finally discover who within these organizations actively concealed Nassar's crimes."

Dolinar, Elise. 2020. "Larry Nassar Victims' Attorney Issues Statement on Raid of John Geddert's Assets." NBC 25 News. Available here.
On a positive note, last year I read both The Girls (Abigail Pesta) and What is a Girl Worth? (Rachael Denhollander) and I highly recommend both if you're interested in learning more about the topic.
Currently:
Reading: The Testaments (Margaret Atwood)
Watching: The Good Place Season 4 (Netflix)
Listening: Scene on Radio (Center for Documentary Studies at Duke University)