(Check previous blogs for parts 1-5)
A lot has happened this week. As Larry Nassar receives his final sentencing in the largest sports sexual abuse case in the United States, let's recap all the things that went down the past few weeks as we look forward to creating institutional and cultural change.
Larry Nassar
Ingham County Sentencing
Last week, after hearing 156 victim impact statements (almost double the number of survivors that originally came forward) Judge Aquilina sentenced Nassar to 40-175 years in prison for abuse in Ingham County. In her final statement, Judge Aquilina referenced to the letter written by Nassar, which accused her of being media-hungry, blamed the media for "sensationalizing" the court, and that he "was a good doctor because my treatments worked… I was so manipulated by the [attorney general] and now Aquilina, and all I wanted was to minimize stress to everyone. The FBI investigated [my Olympic medical treatment] in 2015 because nothing was wrong. Now they're seeking the media attention and financial reward."
Judge Aquilina threw the letter on the floor and stated:
"This letter, which comes two months after your plea, tells me that you have not yet owned what you did. That you still think that somehow, that you're right, that you're a doctor and you're entitled. That you don't have to listen and that you did treatment. I wouldn't send my dogs to you, sir. There's no treatment here. You finally told the truth.

Your decision to assault was precise, calculated, manipulative, devious, despicable. I don't have to add words because your survivors have said all of that and I don't want to repeat it. You can't give them back their innocence, their youth. You can't give a father back his life, or one of your victims her life when she took it. You can't return the daughter to the mother. The father to the daughter.

Sir, I'm giving you 175 years, which is 2100 months. I've just signed your death warrant."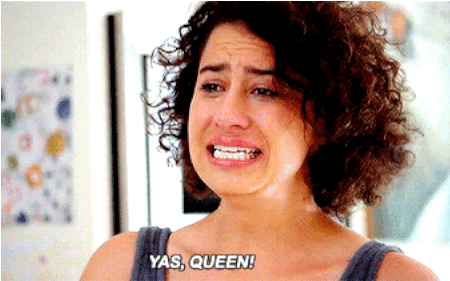 While there was some criticism for how severe Judge Aquilina spoke to Nassar, the point of this hearing was to provide each survivor with the chance to read their story; this was part of his plea bargain agreement. Many women openly thanked Judge Aquilina in court, online, and even Simone Biles called her a hero on national television. She is a hero for standing up and commending these tremendous women for coming forward after years of being ignored and harassed.
Shannon Smith: "There is a huge part of me that does not believe that every one of those girls was victimized by him."
Shannon Smith stated last week that she felt that many of the women speaking against her client were not, in fact, victims of abuse at the hands of Nassar but that, "There were girls who had perfectly normal lives that never questioned the medical treatment done by Larry Nassar — and there is a legitimate medical treatment that involves touching sensitive areas and even penetrations."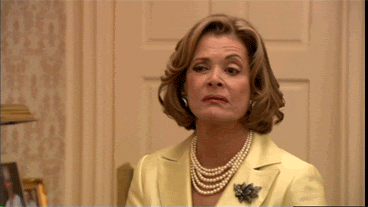 For the record, his "treatments" were performed without gloves, proven to be sexual abuse and not an actual medical procedure, without parental consent, and without a guardian present. She continued:
"Some of those girls, to be quite frank, they didn't even know what to think because they never felt victimized. He was never inappropriate to them. And because of everything they've seen, they just feel like they must have been victimized. And I think that's really unfortunate.

I have a very hard time believing that my client could have even possibly assaulted that many people day in and day out in front of their parents, and that every single one of those things was a crime, but he was such a manipulator he got away with it. I just can't imagine that's true."
Smith herself was criticized in a number of victim impact statements for her behavior in the courtroom, where she was seen laughing and texting while survivors spoke.
ESPN noted the statement by former gymnast Madison Bonofiglio:
"she knows of 'at least 10' other friends who have chosen not to file reports despite being abused by Nassar. She said some decided it wasn't a good time for them to do so, and others 'didn't think it had happened to them enough.'

'It really makes me sad that some of my best friends think that because they were only assaulted by Larry five or 10 times that wasn't enough to matter,' Bonofiglio said. 'I think this really matters.'"
Father Attacks Nassar: "I'm not here to upstage my daughters. I'm here to help them heal."
During the Eaton County statements Randall Margraves, a father of three survivors, asked Judge Cunningham for five minutes alone with Nassar. When she denied his request, he attempted to attack the man who abused his daughters. The Judge stated that she "cannot tolerate or condone vigilantism or any other type of action that basically comes down to an eye for an eye, a tooth for a tooth" but did not press any charges against Margraves.
Assistant Attorney General Angela Povilaitis added: "This is letting him have this power over us," she said. "We cannot behave like this. I understand this is a remarkable situation. But you cannot do this. This is not helping your children. This is not helping your community. This is not helping us."
Eaton County Sentencing
This week, Eaton County Judge Cunningham sentenced Nassar to another 40-125 years in prison, bringing his total to 360 years for both the child pornography and sexual abuse charges. Judge Cunningham stated:
"The depth of the tragedy is incomprehensible. It spans the country and the world. It has impacted women, children and families of varying ages, races and walks of life. Individuals that have suffered physical and emotional harm as a result of your actions live all over the country and the world. I have heard statements of individuals that live in Michigan, Delaware, Arizona, Colorado, Ohio, Florida, Nevada, Chile, London and France. It is also evident that there are an infinite number of victims that still have not been heard from or counted.Your criminal conduct did not just hurt the victims, but it also hurt everyone who cared about them. Your conduct has impacted every aspect of the lives of each of the women and the young girls. I have heard and considered each of their stories. Their stories are not redundant, even though many of the descriptions of the grooming by the defendant were eerily similar. One victim made the observation that often one victim is seen as a tragedy, but 100 victims are seen as a statistic. That concern is understandable. It is not true in this courtroom. The ramifications of each person that you meet, and each person's thoughts and feelings, are important. Each voice and each story does make a difference."
During the sentencing, Nassar began filling out his appeal against the federal child pornography charges; he asked to be appointed an attorney as he can no longer afford representation.
John Geddert and Twistars
The Eaton County hearing was not only important because it provided a space for survivors to speak, but also to potentially hold accountable the enablers who allowed Nassar's abuse to continue for 20 years, specifically in the Twistars gym. Many of the survivors in both counties discussed the mental and physical abuse they suffered at the hands of coach John Geddert, who owns Twistars in Eaton County.
Geddert and Nassar played "good-cop, bad-cop" according to a number of former athletes. As Geddert abused his gymnasts physically (forcing Bailey Lorencen to continue training with a broken bone in her back, an injury she was lucky to not be paralyzed as a result of the continuous training, and throwing Makayla Thrush into the bars, tearing stomach muscles that ended her career) as well as mentally (Makayla Thrush stated that John "told me to kill myself not just once, but many other times. After you ended my career, I tried.") allowed Nassar's grooming for abuse. His sympathetic comments and understanding allowed him to build trust with Geddert's athletes. He also was given access to gymnasts visiting Twistars for competitions. Nassar was the only doctor allowed to provide athletes with medical notes to miss practice; Geddert refused to give time off to athletes that did not see his preferred doctor.
In 2011, Geddert was accused of harassing the parent of an athlete outside of his gym, including physically assaulting her. In 2013, he was accused of assaulting an underage athlete by following her into the locker room, stepping on her toes, and pushing her into a wall. The 2011 case was dropped by the Assistant Prosecutor because pushing the woman did not constitute as assault. Larry Nassar stepped in on Geddert's behalf after the 2013 incident occurred; he pleaded with the 11-year old's grandmother (via text) to not press charges against the coach. USAG investigated both events in 2014, but did not take action against Geddert.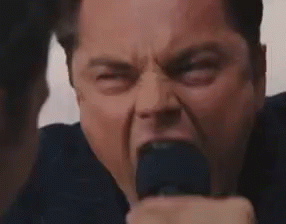 In mid-January, as numerous victim statements showed the extent of abuse at Twistars, USA Gymnastics suspended the 2011 World Championship and 2012 Olympic Team Head Coach. Days later he sent an email to the families of his athletes explaining that he was retiring. He then transferred ownership of his gym to his wife. The Eaton County Sheriff's department is now conducting a criminal investigation against Geddert.
Michigan State University
MSU President Resigns
On January 24th, Michigan State University's President Lou Anna Simon resigned from her position amid growing allegations of her mishandling of the Nassar abuse. Simon was accused of allowing Nassar to continue seeing patients while being investigated by police, creating a culture of abuse within the university with zero transparency of assault cases brought by students of MSU, and not being present in the courtroom while athletes presented their statements.
Rather than take responsibility as MSU President, she said in her statement: "As tragedies are politicized, blame is inevitable. As president, it is only natural that I am the focus of this anger."
MSU Athletic Director Resigns
MSU Athletic Director Mark Hollis resigned days after Simon. The 2012 Athletic Director of the Year was under scrutiny for mishandling abuse claims brought against Nassar, most notably for the 2014 report by recent graduate Amanda Thomashaw. The Title IX investigation, which cleared Nassar of all charges due to the testimonies of his MSU colleagues, could have stopped the abuse of potentially hundreds of women if handled correctly by Hollis. At the end of the investigation, MSU sent two different reports to Thomashaw and Nassar.
Here is the conclusion Thomashow received:
"We cannot find that the conduct was of a sexual nature. Thus, it did not violate the Sexual Harassment Policy. However, we find the claim helpful in that it allows us to examine certain practices at the MSU Sports Medicine Clinic."
And Nassar's copy:
"We cannot find that the conduct was of a sexual nature. Thus, it did not violate the Sexual Harassment Policy. However, we find the claim helpful in that it brought to light some significant problems that the practice will want to address.

We find that whether medically sound or not, the failure to adequately explain procedures such as these invasive, sensitive procedures, is opening the practice up to liability and is exposing patients to unnecessary trauma based on the possibility of perceived inappropriate sexual misconduct. In addition, we find that the failure to obtain consent from patients prior to the procedure is likewise exposing the practice to liability. If procedures can be performed skin-on-skin or over clothes in the breast or pelvic floor area, it would seem patients should have the choice between the two. Having a resident, nurse or someone in the room during a sensitive procedure protects doctors and provides patients with peace of mind. If 'touching is what DO's do' and that is not commonly known, perhaps the practice will want to consider a disclaimer or information sheet with that information provided to the patient up front."
While Nassar was not charged (he was also allowed to see patients while under investigation) MSU did "implement" a number of practices to protect the university, including requiring the doctor to wear gloves, having another person in the room during examinations, and obtaining consent. MSU Dean William Strampel admitted that he did not follow up on those new requirements.
In addition to the mishandling of the abuse allegations against Nassar, ESPN reported that Hollis kept incidents of sexual assault by football and basketball players quiet:
"Over the past three years, MSU has three times fought in court — unsuccessfully — to withhold names of athletes in campus police records. The school also has deleted so much information from some incident reports that they were nearly unreadable. In circumstances in which administrators have commissioned internal examinations to review how they have handled certain sexual violence complaints, officials have been selective in releasing information publicly. In one case, a university-hired outside investigator claimed to have not even generated a written report at the conclusion of his work. And attorneys who have represented accusers and the accused agree on this: University officials have not always been transparent, and often put the school's reputation above the need to give fair treatment to those reporting sexual violence and to the alleged perpetrators."
It is also important to note that in November 2017, Title IX regulations were rolled back, which can make reporting abuse even more complicated for survivors of assault.
USA Gymnastics
USOC Forces USAG Board To Step Down
The United States Olympic Committee (USOC) asked all members of the USAG Board of Directors to resign or the organization would lose status as the governing body for artistic gymnastics. The USOC stated: "We do not base these requirements on any knowledge that any individual USAG staff or board members had a role in fostering or obscuring Nassar's actions. Our position comes from a clear sense that USAG culture needs fundamental rebuilding."
On January 26th USAG responded that they "completely embraces the requirements" of the USOC and all board members resigned from their positions.
While this is an important step for USAG, it is important to note that the USOC has long supported USA Gymnastics and their handling of the Nassar abuse. 2012 and 2016 Olympic Champion Aly Raisman roasted USOC's position by stating: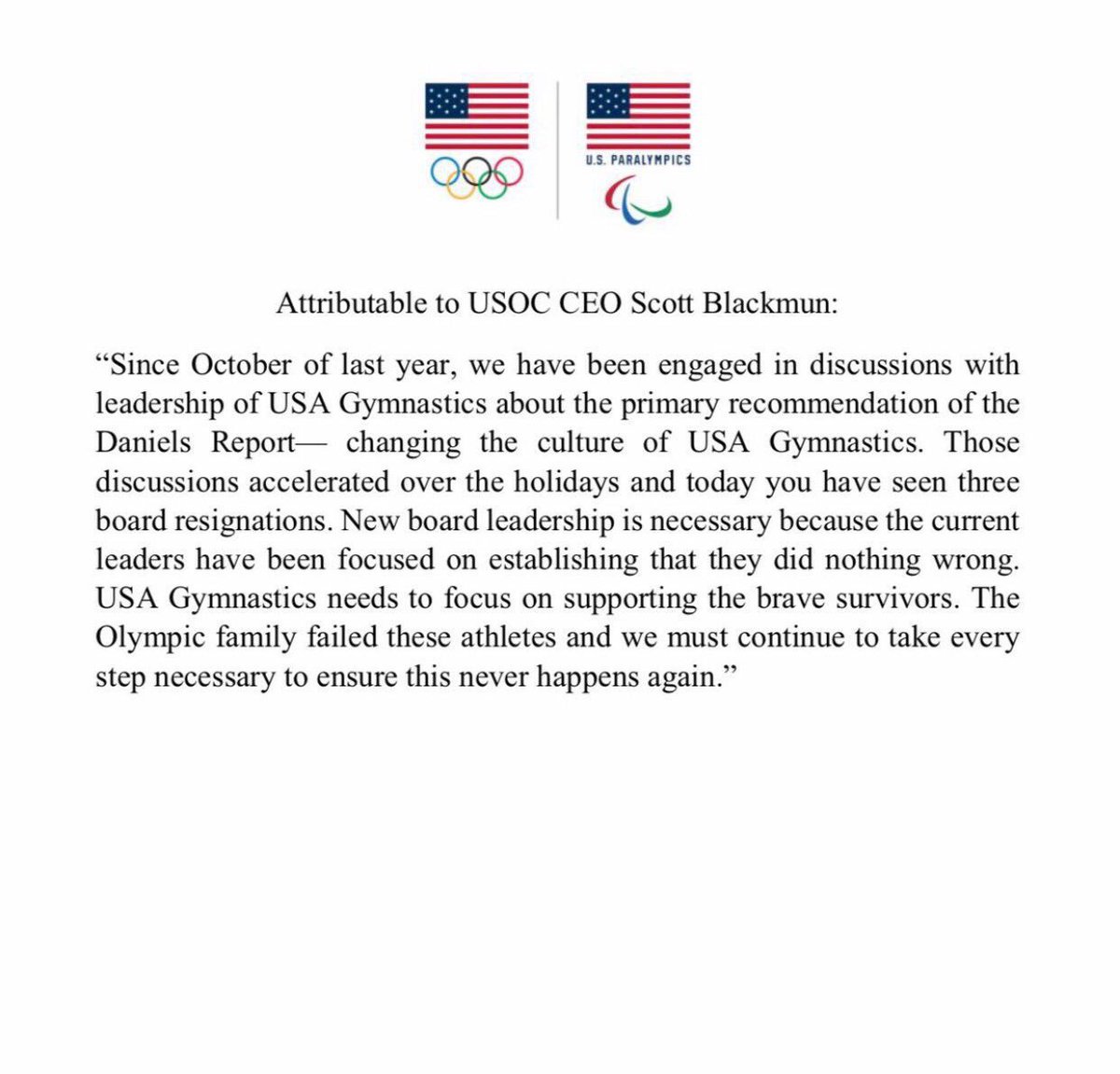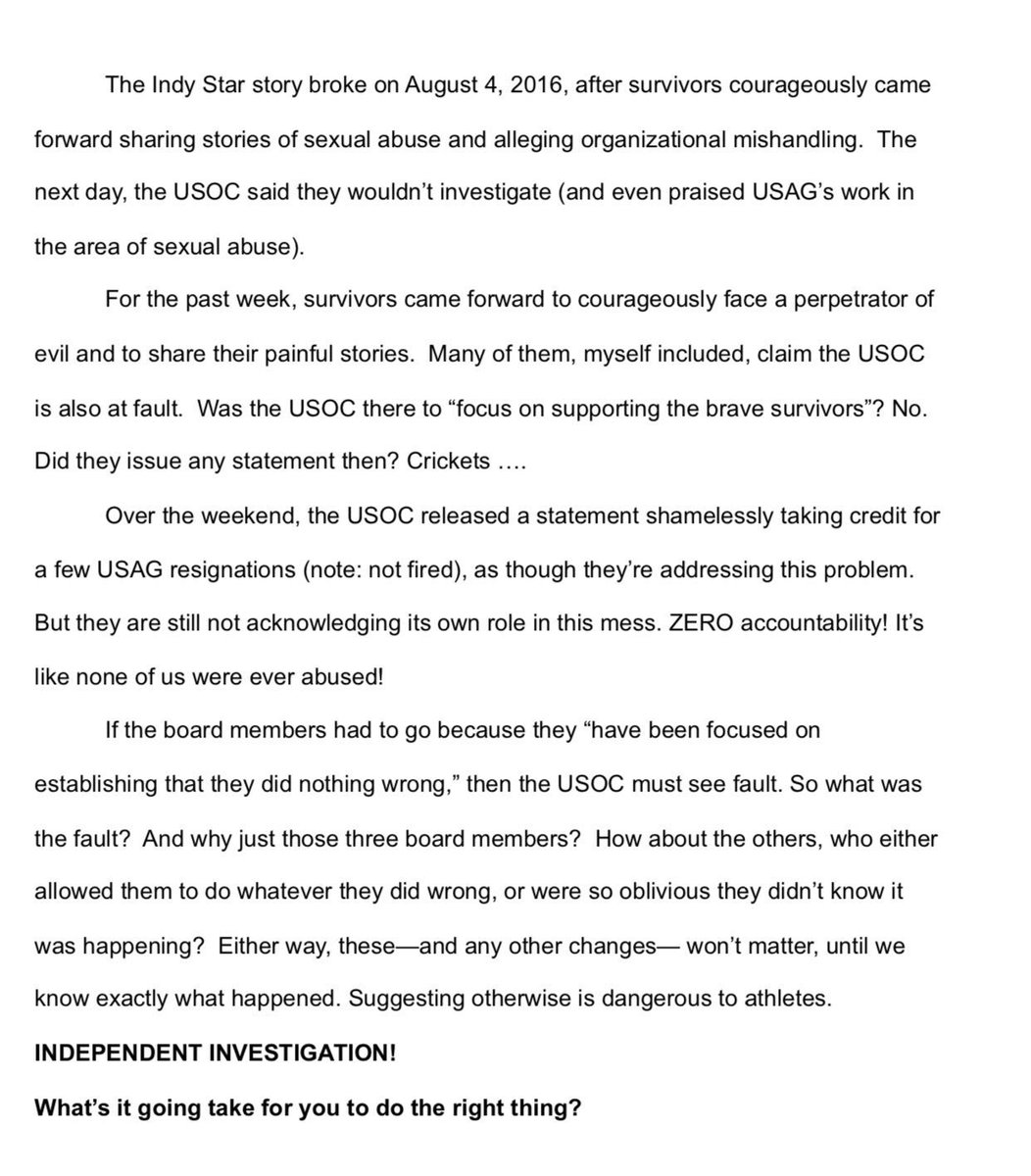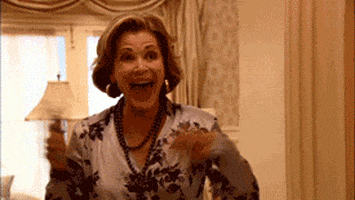 National Team Coordinator Resigns
In a shocking development this week, Valeri Liukin stepped down as the National Team Coordinator for the women's gymnastics program. Liukin, a Soviet Olympic Champion, is the owner of the famed World Olympic Gymnastics Academy (WOGA) in Plano, Texas. The gym has produced a number of World and Olympic champions, and NCAA scholarship athletes; WOGA athletes include Carly Patterson, who won the 2004 Olympic All-Around and 2008 Olympic All-Around Champion, Nastia Liukin, also Valeri's daughter.
After running the developmental program under Marta Karolyi, Liukin was chosen by Marta to replace her following the 2016 Games. While Liukin has produced success in 2017 (difficult after the Olympic year) a number of past stories of abuse have tainted his success as NTC. Former gymnast Katelyn Ohashi stated on her blog that Liukin's training practices left her with an eating disorder and emotional abuse:
"It started when I was 13, barely weighing 70 pounds. I've been told I looked like I swallowed an elephant or a pig, whichever was more fitting that day. I was compared to a bird that was too fat to lift itself off the ground. If I 'looked' bigger on a given day, I had to run and condition with heavy sweats until it seemed like I was 'ready' to start practice. I've even been asked to sign a contract that would basically prohibit me from training if I did not lose weight."
Vanessa Atler, a 2000 Olympic hopeful, switched gyms leading up to the Olympic Trials; this abrupt change from her home gym during the Olympic year was unusual and the Karolyis reportedly asked Liukin to take her on as an athlete at WOGA. In an interview Atler said that Valeri did not like his gymnasts to drink water because it made them look "bloated" and that she was weighed several times per day:
"I'm such an emotional eater and if I'm stressed about something, I'll just eat, eat, eat. It was the first time where if I wasn't losing weight, I'd go and eat more food because I was stressed about it. It was just a horrible thing.

I started throwing up for a little bit just because he weighed us three times a day, which is insane…We had this paper in his office where they have a scale, you'd weigh in the morning and you'd write down your weight and then after workout, you'd write down your weight and at nighttime, for the last workout, you'd write down your weight, which is so stupid because it just doesn't mean anything."
Liukin responded to Atler's claims that overall, they had a positive working environment, and he has changed as a coach since 2000.
A number of other gymnasts have come forward with similar stories of training with WOGA and under Liukin. Former gymnast Mattie Larson, who was part of the 2010 World Championship team, stated in her victim impact statement: "It truly bothers me that one of the adults that treated me this way, making me feel completely invisible, is the new national team coordinator, Valeri Liukin. It troubles me that he is now in that position, and I hope for the sake of current and future national team members, that he has changed."
While it is unknown whether Liukin–again, handpicked by Marta to replace her as NTC–was under pressure from the USOC or USAG to resign. Many of the current athletes have praised him as the National Team Coordinator. In his statement, Liukin said:
"I was truly looking forward to trying to turn this program around and bring success to our country and the gymnastics community. But the present climate causes me, and more importantly my family, far too much stress, difficulty and uncertainty," he said in a statement.

It is time to move on in a different direction, at least for now. I wish the coaches and athletes continued success, and I stand ready to encourage and support all of them from a different vantage point."
The Ranch Is Shut Down
In mid-January, USAG cut ties with the Karolyi Ranch, the previous National Training Center. After Simone Biles stated she did not want to return to the NTC where Nassar abused her and other athletes, USAG responded that they would in fact, change locations.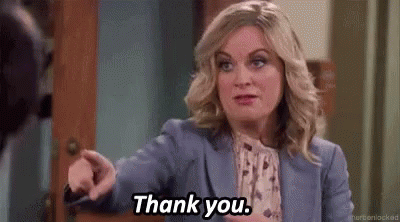 On January 30th, Texas Governor Greg Abbott ordered the Texas Rangers to investigate the Karolyi ranch following the testimonies and statements by survivors of Nassar's abuse. Again, I want to quote Mattie Larson on the extent of the physical and emotional abuse of the Ranch, as well as the sexual abuse she suffered there:
"'There is an eerie feeling as soon as you step onto the Karolyi Ranch. It is completely removed from all civilization. In the case of an emergency, the closest hospital is so far away you'd need to be helicoptered there. To get to the ranch, you must drive up a dirt road for what seems like an eternity. And the closest civilization is a high-security prison 30 miles away. On top of that, there's no cell service. It's completely isolated, and that is no mistake. That is how the Karolyis wanted it.'

Larson described the grueling seven-hour practices six days a week that she and her teammates endured at the Karolyi Ranch, saying she "dreaded" going back every summer. After spiraling into a deep depression and "destructive" eating disorder at 15, Larson said she deliberately hit her head on a bathtub to get out of going back to the ranch.

 

'One time, I was so desperate not to go, I thought faking an injury bad enough was the only way out,' Larson said as she began crying. "I was taking a bath when I decided to push the bath mat aside, splash water on the tiles, get on the floor and bang the back of my head against the tub hard enough to get a bump so it seemed like I slipped…  Marta, did you keep Larry around because he was a good doctor? Or did you really keep him around because he let us compete when we were injured and was willing to keep your secrets?'"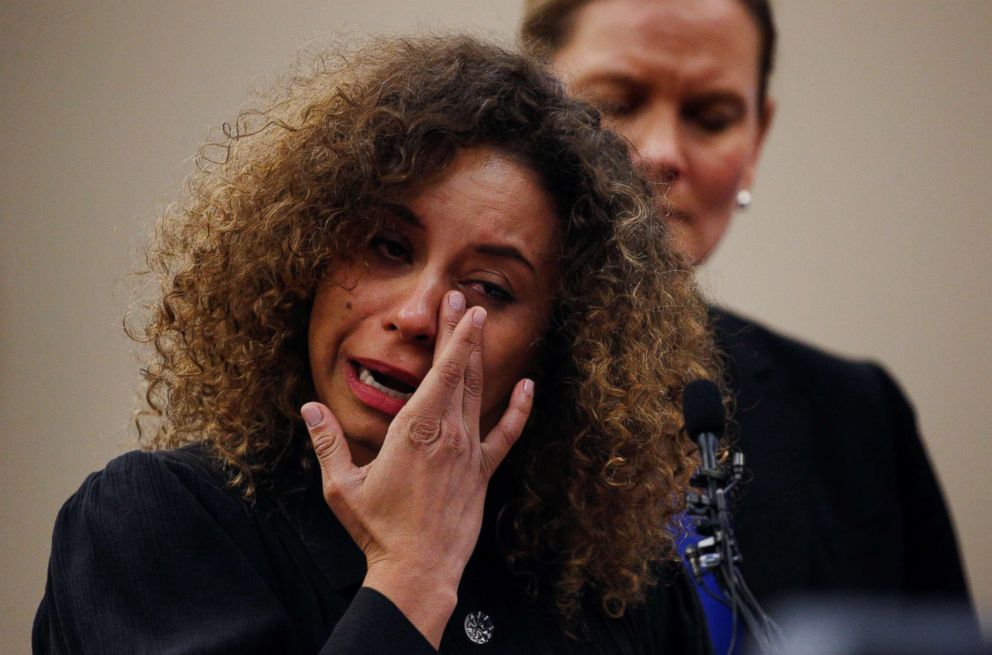 The Ranch should have been closed years ago for a number of reasons. USAG is holding a verification competition later this month at LSU to choose athletes for a number of upcoming competitions.
The Federal Government Gets Involved
At the end of January, the House of Representatives overwhelmingly passed a bill 406-3 that would implement new reporting requirements of sexual abuse.The bill requires all sports organizations to report abuse to law enforcement.
As we continue to see the allegations stack up against MSU, Geddert, and USAG, the big push in the next coming months will be translating these abuse statements into actual, tangible conditions, both in terms of culture, infrastructure, and at the local, regional, and institutional levels. Rachael Denhollander, one of the first accusers to come forward against Nassar said she "wouldn't be here had the adults and authorities done what they should have done 20 years ago." Following the Nassar case, she ended that the survivors would now help change " the institutional dynamics that led to the greatest sexual assault scandal in history."
Required Viewing/Listening: Mattie Larson Impact Statement and gorgeous 2010 routine.