Please read my Visiting Chornobyl post first.
I highly recommend the day trip to Chornobyl from Kyiv if you are visiting the Ukrainian capital (one of my favorite travel destinations!). Planning a trip to a former Soviet nuclear site might seem overwhelming, but I'm here to help you by giving an overview of booking your trip, how to be your best-and-most-informed-tourist-self, along with other helpful tips to make the most of your trip.
There is also advice for those that may start, stop, or be in the middle of their menstrual cycle as they tour Chornobyl. Please use the struggles–the blood, sweat, and tears of those that have walked before you–to plan accordingly. And anyone reading this paragraph that just thought ugh or shuddered at the thought of periods, kindly getoveryourself, Over half the population has one.
MiddleWorldAdventures Guide to Planning a Trip to Chornobyl:
Tip #1: Be Your Best-Tourist-Self
One of the best tips I have is simply don't be that guy. So-called Dark Destinations are increasingly becoming more popular, which is great, as long as visitors show the respect that these locations deserve. Intentionality and remembering the events that occurred at these sites is not only respectful, but gives you a better experience as a visitor.
Here are a couple of MWA rules on being a respectful tourist:
Don't take sexy selfies at the front of a nuclear site. You just look like an asshole.

Don't steal anything.
Don't ignore the rules of the tour guides: when they say stay out of the buildings, keep out.
Be patient. You're not the only person visiting, we get that some things are an inconvenience but speaking (loudly) about it does not solve the problem.
Part of being your best-tourist-self is also being your-most-well-informed self. There are a ton of great books on the explosion of reactor four (including Higginbotham's extensively researched book published last year). But if reading isn't your thing, the HBO miniseries is not only a fairly accurate (and beautifully shot) representation of the actual events in 1986, but was also endorsed by Svetlana Alexievich, who won the Nobel Prize for Literature for her work. A couple of really great sources on Chornobyl:
Alexievich, Svetlana. 1997. Voices from Chernobyl: The Oral History of a Nuclear Disaster. Picador: New York.
Bogart, Anne and Holly Morris. 2016. The Babushkas of Chernobyl. Chicken and Egg Pictures.
HBO. 2019. The Chernobyl Podcast. HBO.
Higginbotham, Adam. 2019. Midnight in Chernobyl: The Untold Story of the World's Greatest Nuclear Disaster. Simon & Schuster: New York.
Mazin, Craig, creator. 2019. Chernobyl. HBO & Sky UK.
Tip #2: Book Ahead
Since the site was opened for tourism in 2010, thousands of tourists signed up to see the power plant and surrounding villages each year. There are a couple of tour companies and multiple options for tours. We booked the one day tour from Kyiv, but there were two to even seven day options with the company we used.
You'll need to decide what is important to you and how much time you'd like to spend in the area. Booking ahead is important and remember to have all of your travel documents in order prior to making the reservation.
For us, we had a limited time in Ukraine and it was important for us to see the plant, Prypiat, and a few of the abandoned villages. Luckily, our tour included a stop at the former Soviet Duga base, which was an awesome addition to our day and one I didn't know was even an option to tour. Other options included an underground tour, visiting the control center of the plant, and staying overnight in city of Chornobyl.
I included a map here of the stops included on our tour:
Tip #3: What to Expect
Traveling to the site of a nuclear explosion is obviously not an every day adventure. I did a fair amount of research prior to leaving and was still surprised by a couple of unexpected aspects of the trip. A few friendly reminders::
A lack of cell phone service: I know this seems obvious, but many of the areas on the one day tour (and I'm assuming many sites on the longer tours as well) did not have cell phone service. I thought it added to the overall experience but just expect that you may not be able to play Pokemon Go in Prypiat.
It is a very bumpy two hour bus ride from Kyiv to the Exclusion Zone.
There is a lot of walking around. Not only wear closed-toed shoes, but also comfortable ones.
Bathrooms (or lack there-of): There are not a lot of bathroom options on this trip (see below) so make sure you are strategic with each stop.
Don't touch anything. Seriously. The amount of radiation exposed to you on a one day trip is about the same as a flight, but as the tour guides say, limiting yourself to radiation is also your responsibility.
Window seat: Visitors can't walk the Red Forest–it is too highly radioactive, even to this day–but you can see the forest from the bus on the way to Prypiat.
Potentially fall in love with your devishly-handsome-hot-dog-eating-in-a-full-suit bus driver. We LOVED Valeri. He had an amazing mustache and was just the coolest dude I've ever met.
Tip #4: Pack the Essentials
Overall, you'll be spending about twelve hours either inside a bus or walking around deserted sites in the Exclusion Zone. Here are a couple of the essentials I'd recommend packing for a day trip:
Food: If you're a person who starts to get grumpy when they are hungry or lacking caffeine, make sure to brown bag this day. There are a number of great grocery stores in Kyiv where you can stock up on sandwich supplies, water, and snacks. Be mindful to check for still or sparkling water (I'm looking at you, American friends) and also that mustard can be extremely horseradish-forward in Ukraine. You are only fed lunch on the one day tour with the option to buy small snacks at the checkpoint, so I'd recommend packing food with you.
Toilet Paper: Literally every single bathroom (either indoor or out) did not have toilet paper. The indoor toilets did not have seats. This is a use-the-restroom-at-your-own-risk situation so my recommendation is to BYOTP (see the last point for more information on the bathroom situation).
Hand Sanitizer: Read above. The soap situation was not any better.
Battery Pack: This is a long tour with a ton of beautiful photography opportunities. Or, if you're like me, and running with an iPhone 6 with roughly a 45 minute battery life, bringing a battery pack is essential.
Sunscreen/bug spray: We visited in the spring and did not see too many insects, but sunscreen (at least for my pale skin) was needed. Pro-Tip: use a sunscreen without microplastics like the one carried here.
Clothing: It might be hot on the bus but cool outside. Bring a sweater or early 80s windbreaker, whatever is your jam for that day.
Medicine: The ride to the Exclusion Zone is bumpy. If you're a person prone to motion sickness, I recommend bringing some kind of medicine to help with the bus ride.
Tip #5: Menstrual Cycle Survival Guide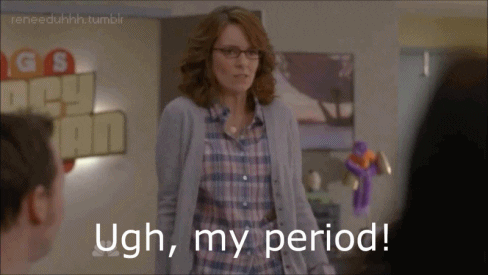 I am here to help you survive your period inside a Soviet nuclear disaster zone. My best advice is to pack supplies regardless if the tour falls before, during, or right after your menstrual cycle. Basically, there are absolutely zero options so being prepared for the worst case scenario is ideal, and in my opinion, worth the effort. Unfortunately for me, I learned the hard way when my always-unpredictable cycle started almost a week early and the eve of our Chornobyl trip.
My advice is to pack your preferred supplies: tampons, pads, cup, etc. if there is any possibility that you may experience your period while on the tour. Tampons and pads can be purchased at pharmacies in Kyiv (NOT grocery stores). If you are sporting a cup, I'd also bring a backup form of product. BYO any cramp or headache medicine with you.
As noted earlier, toilet facilities are scarce on an all-day tour. After leaving Kyiv, you have a roughly two hour bus ride to the Exclusion Zone checkpoint. There are facilities at the checkpoint, both portable toilets and access to indoor plumbing, but they are not (obviously) in tip-top shape. The portable toilets are made for taller individuals, so be prepared if you're short like me as this space was difficult to hygienically navigate successfully. There was no toilet paper, soap, or hand sanitizer in either location. The indoor bathrooms did not have toilet seats.
If you booked the one day tour, the next actual bathroom isn't until lunch at the nuclear facility. Here, the bathrooms are indoor, but again without toilet paper, seats, or sanitizer. I (along with my friends) ended up hoarding extra napkins out of sheer desperation to help with my situation. You'll have a lot of walking after lunch, so this is your last bathroom facility until you return back to the Exclusion checkpoint.
Once at the checkpoint, the same access to the indoor and outdoor facilities will be available before traveling back to Kyiv.
Overall, my best advice is to have fun, be present in the moment, and pack extra toilet paper and sandwiches. Which I feel is solid advice for any situation you may find yourself in.
Currently:
Reading: "Last Journey into Slavery" (National Geographic)