"We demonize the Nassars & the Sanduskys and they've done horrible things, but it's the ones who covered it up that made it worse & created more victims."

At the Heart of Gold Documentary
If you need a recap, check out my previous blog.
Whelp, bad news if you opened this link thinking: "It's been over a year since the sentencing. USAG has a new CEO and that At the Heart of Gold documentary I saw on HBO waiting for the new Game of Thrones episode seemed really positive. Surely, we are moving in the right direction!" Unfortunately for all of us, there's a lot to unpack here. Grab a snack and take a seat as this is a long post.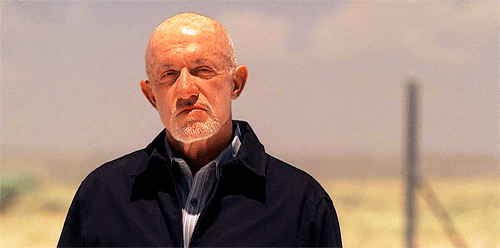 This quote from ESPN sums it up:
For a moment, it felt like gymnastics was turning a corner. After three years of turmoil, and hundreds of accusers detailing Nassar's sexual assaults, the sport and its amazing athletes were finally starting to be back in focus.

But then USAG's new president and CEO had to remind everyone just how much work there is left to do to save the sport in this country.

Maine, D'Arcy. 24 April 2019. "Just When Gymnastics Started to Seem Right Again, Enter Li Li Leung and her Unthinkable Answer." ESPN W. http://www.espn.com/espnw/voices/article/26595072/just-gymnastics-started-seem-right-again-enter-li-li-leung-unthinkable-answer.
Here is part "who even knows at this point" of my ongoing (and looks to be never-ending) series: "How Institutions Totally Mess Up Actually Holding Themselves Responsible for Enabling Sexual Predators and Make False Promises to Create Meaningful Change".
Michigan State University
On April 3rd the Michigan Supreme Court rejected an appeal by Larry Nassar; his forty year sentence will still be carried out. However, the state appeals court is still reviewing Nassar's separate appeal based on the grounds that his rights were "violated" by statements made by Judge Rosemarie Aquilina.
In late March Detective Andrew McCready of Meridian Township, Michigan, formally apologized to Brianne Randall-Gray, a survivor of Nassar's abuse. McCready was tasked with investigating Nassar in 2004 and admitted that he was fooled by the former doctor; he sided with him over Randall-Gray, who filed the complaint after she was molested during a scoliosis exam. The police launched their own independent investigation and Randall-Gray stated that, "They made a mistake, a mistake that they will live with the rest of their lives. I offered my forgiveness in the past and I continue to extend my forgiveness to them."
Christine Moore, MSU's Title IX investigator for the 2014 complaint by Amanda Thomashaw against Larry Nassar defended her actions and findings in court on April 8th: "I did the best I could at the time." The Title IX conclusion favored Nassar; two reports were generated (one for Nassar and one for Thomashaw), which was the first in the history of the university. Moore is now an MSU assistant general counsel. She stated that she never informed then-president Lou Anna Simon of the complaint, although she did notify her supervisor, MSU police, and MSU general counsel.
MSU Assistant Chief Valerie O'Brien and Detective JJ Bradoc, a married couple employed at the university, were placed on paid leave administrative leave. O'Brien oversees the investigative division for Michigan State, which includes sexual misconduct. O'Brien handled the Title IX investigation brought against Nassar in 2014 by Amanda Thomashaw.
During a hearing to determine whether former MSU president Lou Anna Simon knew more about the complaints against Larry Nassar than she originally told police, Paulette Granberry Russell stated that she "cannot recall stating to President Simon a matter involving Larry Nassar" but:
Sometime between May 14 and May 19, 2014, Paulette Granberry Russell created an agenda for a meeting she would have with then-President Lou Anna Simon, was notified of a sexual assault complaint against Larry Nassar, exchanged emails with university officials about that complaint and other ongoing issues and met with Simon.

Banta, Megan and Carol Thompson. 15 April 2019. "MSU Official Says She Can't Recall 6-Day Span Around When She Learned of Nassar Complaint." Lansing State Journal. https://eu.lansingstatejournal.com/story/news/local/2019/04/09/msu-michigan-state-lou-anna-simon-nassar-lying-to-police-president/3244731002/
Prosecutors believe Granberry Russell (senior adviser in the university's Office for Inclusion and Intercultural Initiatives) and Simon discussed the Title IX case against Nassar during a meeting in 2014.
"Finding Our Voice: Sister Survivors Speak", an exhibition in special collaboration with sexual assault survivors, was opened on April 16th at Michigan State. The exhibit includes a wall of 505 titles (one for each known survivor), a timeline of the abuse, sculptures, and a triptych by sister survivor Jordyn Fishman. The exhibit will be on display until 2020. It's a beautiful and impactful exhibit.
USA Gymnastics and the United States Olympic Committee:
On April 24th, new CEO Li Li Leung stated in an interview with NBC News that she too was treated by Larry Nassar but that she wasn't abused because her coach was present. This is a troubling statement because many of the women assaulted by the former doctor had parents, coaches, and other athletes present at the time. Remember: your own experience does not mean that others did not suffer in a similar environment. As CEO, this is insulting to all the athletes she clearly hasn't listened to enough:
While it's a relief Leung didn't have to experience the horror and trauma, it's astonishing how tone-deaf she sounds. So many of the survivors had parents or coaches in the room with them while their abuse happened, so to say that's all that's needed to prevent this is frankly insulting to all those who have come forward. Did she not take the time to watch any of the victim statements? So many of them talked about that very detail at great lengths.

Maine, D'Arcy. 24 April 2019. "Just When Gymnastics Started to Seem Right Again, Enter Li Li Leung and her Unthinkable Answer." ESPN W. http://www.espn.com/espnw/voices/article/26595072/just-gymnastics-started-seem-right-again-enter-li-li-leung-unthinkable-answer.
After outrage over her comments intensified, Leung tweeted:
I understand how my comment seems insensitive to the survivors and their families, and I apologize. My intent was not to diminish what they've been through. I should have clarified that my experience was completely different from theirs and it is wrong to suggest I could have a solution based on my experience alone. I cannot know all necessary steps to take until I hear their stories, and hope they will have a dialogue with us regarding athlete safety and well-being going forward.

https://twitter.com/Li_Li_Leung
1984 Olympic All Around Champion Mary Lou Retton furthered the terrible-ness that is tone-deaf commenting with your foot in your mouth by saying that athletes could avoid sexual assault "by going to a reputable gym." What. Does. That. Even. Mean. The top elite athletes from the very top gyms in the country–Madison Kocian/WOGA, Gabby Douglas-Chow's Gymnastics, Aly Raisman/Brestyan's, Jordyn Wieber/Twistars, Simone Biles/Aimee Boorman–were abused at the National Training Center, ran by Retton's old personal coaches, Bela and Marta Karolyi. The Karolyis are still under investigation for their involvement and "reputable" coach John Geddert has been abused by numerous athletes for allowing, and being a part of, abusive practices. The fact that Retton mentioned she had a call with Li Li to "pick her brain" when the CEO has yet to speak to Aly Raisman or Simone Biles speaks volumes.
On April 23rd, Senator Chuck Grassley formerly asked the United States Olympic Committee for more information on the halting of the decertification process against USA Gymnastics. In the letter, Grassley references the idea that USAG filed for bankruptcy as a way to stop decertification and gave them until May 10th to respond. The bankruptcy also places a hold on any lawsuits against USAG.
Last month USAG paid a total of $1.4 million in legal expenses (including $700,000 in legal fees to six law firms).
Nearly 200 girls assaulted by Larry Nassar at the Twistars Gym owned by the now-disgraced John Geddert, settled with the 2012 Olympic head coach for $2.12 million, the maximum payout allowed by Geddert's insurance coverage. Remember that Geddert was a long-time friend and supporter of Nassar, who walked in on the former doctor abusing an athlete and responded by laughing at the gymnast's discomfort.
On April 29th, the Philadelphia Indemnity Insurance Company filed a lawsuit in Denver against the the USOC stating that leaders of the organization knew of prevalent sexual abuse since at least 2010 but claim they had no cases brought forward by athletes; the insurance company believes they are not liable to cover the Larry Nassar lawsuits against the USOC because the organization "denied it had ever had an allegation or claim of sexual abuse" when filing for insurance coverage in 2015. This is counter to 2010 USOC documents that state: "the issue of sexual abuse is very real in sport and that a call to action is needed". Sexual abuse claims were filed in the sports of gymnastics, field hockey, karate, swimming, curling, archery, rugby, rowing, snowboarding, and skiing.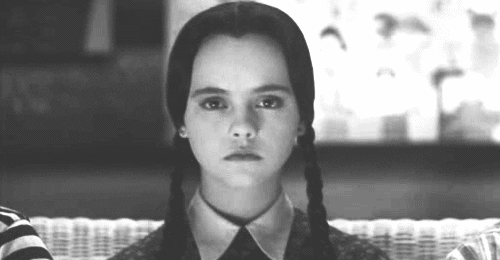 Education Secretary Betsy DeVos stated that she can not meet with survivors of Nassar's abuse due to a "legal conflict." DeVos was under scrutiny, particularly in Michigan, due to her changes in how sexual abuse cases and Title IX complaints are handled at the collegiate level.
But DeVos, who is from the Grand Rapids area, rejected the request to meet with Nassar victims until after the changes to Title IX are finalized, Slotkin said.

"Therefore, I want to thank you for your request that I meet with Michigan State University Title IX survivor-advocates to hear about their experiences and views on how to prevent sexual assault on college campuses," DeVos wrote.

"However, as you are no doubt aware, the law prevents me from doing so at this time."

DeVos has criticized campus sexual misconduct rules established by the Obama administration and said her proposal is meant in part to be more fair to students who are accused of misconduct, saying one person denied due process is one too many.

She stressed that confronting sexual abuse on campus "head on" is one of her highest priorities as secretary.

Burke, Melissa Nann. 8 May 2019. "DeVos: 'Inappropriate' to Meet Nassar Victims Due to Legal Conflict." The Detroit News. https://eu.detroitnews.com/story/news/politics/2019/05/08/devos-hasnt-met-nassar-victims/1140848001/.
Women's Athlete Representative and a member of the selection committee for competitions for USAG, 2004 Olympic medalist Terin Humphrey, posted online that "what some consider coaching, others consider abuse." The meme further stated that athletes should "get ready" to be screamed at by coaches. 1984 Olympian Kathy Johnson Clarke replied: "Yes, at times elite athletes need to be called out for a myriad of ineffective, unproductive, behaviors, but in your face "ass-chewing" is abusive & destructive."
USAG named Dr. Edward Nyman as the first full-time Director of Sports Medicine and Science for the organization. There was an almost immediate backlash from survivors and athletes (most notably Simone Biles, who tweeted: "I'm sorry…. what"). No real communication was made on what that job entailed or how the new director would interact with athletes. For the record, this position was purely administrative; he would not have been treating gymnasts personally, although no one knew that at the time.
The following day, USAG stated that "Dr. Nyman's employment will not continue due to a conflict of interest, and we will immediately renew our search to identify a qualified individual to lead our sports medicine and research efforts." They further replied: "To provide clarity, the decision to terminate Dr. Nyman's employment was not based on any comments made on social media platforms or anywhere else. In accordance with our employment policies, we cannot comment further on this personnel matter." WHAT. THE. HELL. What kind of disqualification does a director of sports medicine have and how did you not catch this before offering him the position?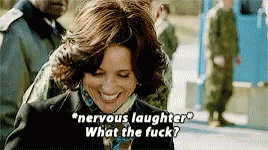 USAG then stated on May 7th that Nyman was terminated "for his failure to disclose athlete safety complaints involving the club with which he is affiliated to USA Gymnastics." His wife, Amy, owns the New Heights Gymnastics Club in Ohio and USAG has known of allegations of misconduct against the club (including intoxication of coaches in front of athletes) since at least 2017. The complaints are bad enough that USAG referred the club to the U.S. Center for SafeSport in February 2019. That's right, THIS FEBRUARY. AS IN THREE MONTHS AGO FEBRUARY. Nyman countered that he discussed these complains with USAG in-house counsel Mark Busby before being hired by the organization. USAG released a statement citing:
"This demonstrated poor judgment and created a conflict of interest that disqualified him from serving in this important role. We are confident this was the best decision for the welfare of 'our athletes and our community… We have learned through this process and received important feedback from our community about this position. Athlete safety is our north star and it will guide us to make the right decisions, no matter how difficult or how they may be perceived."

Reid, Scott M. 7 May 2019. "USA Gymnastics was Aware of Allegations Against Nyman's Gym Since 2017." The Orange County Register. https://www.ocregister.com/2019/05/07/directory-of-sports-medicine-was-fired-by-usa-gymnastics-for-failing-to-disclose-safety-complaints-at-club-owned-by-his-wife/.
Wait, where have we heard that statement before? Right. Every. Single. Damn. Statement. Released. By. USAG.
Nyman then countered with his own statement explaining that he was open about the allegations and goes into detail on A LOT of issues he reportedly saw in his 24 hours working for the organization (no one is concerned with athlete safety, Li Li is focused on the image of USAG, and that the "change" he advocated for "scared" those at the top of the organization). If what he is saying is true (are we really surprised by them?) then USAG is in even worse shape than we thought. Nyman was tenured assistant professor at the University of Findlay and he states, he didn't "need" to take on the role. The issue is the lack of communication and transparency here where USAG releases vague press releases and those wanting to tell their story are forced to do so through a Facebook post (rant).
His statement also mentions, by name, yet another potential case coming out of USAG: trainer Stephanie Peters' complaint against a male national team member. Is a Facebook post the best way to "out" this information? Yikes. Double Yikes.
Nyman says he is not the co-owner of New Heights. But that has also been a source of controversy (yes, even more), considering he was listed as such in a BGSU press release.
The point here is simply WTF. The back and forth between Nyman and USAG demonstrates the serious lack of ability of USA Gymnastics to successfully investigate and hire someone in a position as important as head of sports medicine in the aftermath of the largest case of sexual abuse in the history of sports in the United States. On top of that, the failure to communicate the position and how this person would interact with athletes–some of whom are survivors still competing for the organization–is baffling to to me. Firing Nyman makes sense; but the point here is how the hell was he even hired in the first place? How inept and incompetent can you be?
If, and that's a big if, USA Gymnastics is decertified, the big question is who will be in charge of not just the national teams, but the hundreds of clubs that make up the organization of the sport of gymnastics in the United States. At this point, could anyone or literally any other governing body do a worse job at mismanaging communication, athlete well-being, and safety? Even the mess that would be left in the wake of a decertified USAG would be better than the dumpster fire that is currently running the show. Can we truly trust an organization that has failed to learn from its mistakes? Is the USOC even capable of overseeing these governing bodies when they have allowed this abuse and mismanagement to thrive?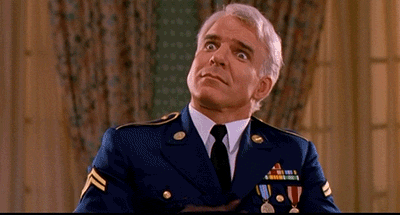 Remember that this goes beyond Larry Nassar. Shenea Booth, a gymnast who was abused by her coach over 200 times, starting at the age of fifteen, stated:
"Everything should change about USAG," she wrote in a survey submitted to the organization last year. "The focus needs to be on the safety and well being of the athletes."

Meanwhile, she wants to make sure the public knows that the problems with USA Gymnastics go beyond Larry Nassar — and didn't end just because he went to prison.

"Unless people continue to speak… there's a lot of stuff that could just kind of fall away."

North, Anna. 30 April 2019. "Beyond Larry Nassar: Hundreds of Athletes are Fighting USA Gymnastics in Court Over Abuse." Vox. https://www.vox.com/2019/4/30/18287522/larry-nassar-usa-gymnastics-bankruptcy-usag-assault
Taking a page from My Favorite Murder, here are the fucking hooray moments to get us through all this negativity:
Who needs a rage nap?
Currently:
Reading: What You Have Heard Is True: A Memoir of Witness and Resistance (Carolyn Forché)
Watching: At the Heart of Gold (HBO Documentaries)