While in Lisbon we took a short bus ride to the small seaside town of Peniche, Portugal. Heather planned our day trip and it was fun to the visit during the off-season. During the tourist months Peniche is crazy busy, but while we were visiting the city was a ghost town. This meant we could wander the cliffs as we pleased and more importantly, the line for kebabs was non-existent.
Walking around the coast of Peniche makes you feel like you're on the edge of the world. In some areas we were staring toward North America and in others, to Northern Africa. It was beautiful.
Up until the Middle Ages the coastal town was actually an island! But over time, the water in the channel between the island and mainland began a pretty intense siltification process caused by the winds and sea currents. As a result, the channel eventually evolved into sand dunes.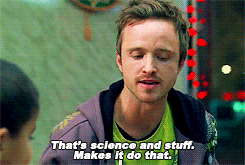 The biggest sites for the town are the old fortress and the beautiful views from the cliffs.
❤ ❤
The above moment comes back to me all the time. I felt both overwhelmed at the pure hugeness of this instant of time–sitting at the edge of Europe and staring out into the vastness of what. is. life–while also feeling so small and thankful to be for this experience. Last month, during a mindfulness exercise, we had to choose a location where we found peace. For me, it was this moment in time. Calmness does not come easy for me and I'm eternally, incredibly, grateful for this very small moment in my life.
Currently:
Listening: Homecoming (Beyonce)
Watching: Homecoming (Beyonce)