"Larry Nassar … was far from a lone wolf… He was enabled by others and if they lied about it and if they obstructed the investigation, if they destroyed documents then they should be held accountable."

Fitzpatrick, Sarah, Tom Costello, and Adiel Kaplan. 2019. "Congress: U.S. Olympic Committee, FBI Failed to Protect Athletes from Larry Nassar's Abuse." NBC News. Available here.
This is a continuing series of posts on how Michigan State University, the United States Olympic Committee, and USA Gymnastics are changing (or not) following the largest sexual abuse case in the history of sport in the US. Need a recap on how we got here? Check out my last post here.
As always, there's a ton of developments to unpack, including just two weeks ago when a congressional report found that the USOC, USA Gymnastics, MSU, AND the FBI all "had opportunities to stop Nassar but failed to do so".
I'll be posting a review of the report, which includes damning evidence of both individual and organizational cover-ups, as well as prioritizing institutional protection over athlete safety, in a separate post.
These organizations are (still) failing at creating meaningful change. Just last week at the US Championships, where Simone "greatest of all time" Biles won her historic sixth all-around title (along with unveiling two of the most difficult skills in gymnastics history, tearfully addressed the short-comings of the USOC and USA Gymnastics. Both organizations failed to protect her from sexual abuse; she currently still competes under these institutions, who also make money off of her domination of the sport:
"But it's hard coming here for an organization having had them fail us so many times. And we had one goal and we've done everything that they've asked us for, even when we didn't want to and they couldn't do one damn job. You had one job. You literally had one job and you couldn't protect us…. How can we trust them?"

The Associated Press. 2019. "'You had One Job': Tearful Simone Biles Attacks USAG over Nassar Scandal." The Guardian UK. Available here.
Biles shut down the Ranch, USAG trash CEOs, and continues to speak out against the organizations that allowed Nassar to abuse hundreds of children and women. The truth is that she doesn't have to keep holding USAG and the USOC accountable–I can't imagine the emotional and mental toll it takes to continuously do so while competing–but she does. Biles is providing a voice to the many who aren't heard and because she is absolutely the best there is, forces people (and organizations) to listen. As Nastia Liukin said on day two of the US Championships broadcast: "Simone's got enough gold medals at home. Someone give this girl a crown."
Let's get into it:
Michigan State University
In May, MSU named former Stony Brook University president Samuel L. Stanley as the new president for Michigan State. He was unanimously voted into the position by the MSU Board of Trustees following the resignation of Lou Anna Simon in January 2018 and the term of controversial interim president John Engler ended. Stanley served on the NCAA Division I Board of Directors from 2014-2018 and the NCAA Division I Board of Governors from 2016-2018. Remember that last year the NCAA cleared MSU of any wrongdoing concerning Larry Nassar, as well as the abuse allegations made against the university's football and basketball teams. His salary could include up to $5.3M by 2024; he started at the university on August 1st.
June Youatt, Provost and Executive Vice President for Academic Affairs at MSU, testified at former Michigan State University Dean (and Nassar's boss) William Strampel's court hearing. She stated that she:
"was aware of complaints about Strampel making inappropriate or sexual comments, but recommended he stay on as dean after confronting him about the alleged behavior… [She] testified Friday that a number of anonymous comments collected as part of the university's five-year review process for deans 'indicated that there had been some sexual comments made.'"

Gibbons, Lauren. 2019. "MSU Provost Recommended William Strampel Stay on as Dean Despite Complaints of Inappropriate Behavior." Michigan Live. Available here.
June Youatt is still employed at MSU and continues to hold the position of Provost and Executive Vice President of Academic Affairs.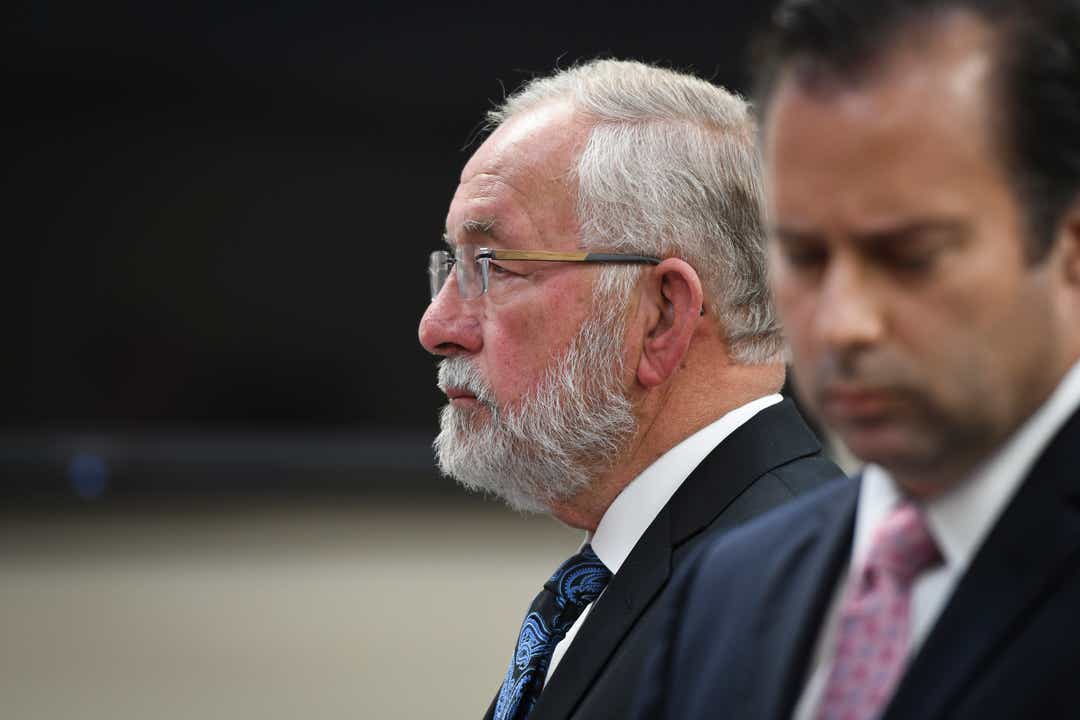 In June, William Strampel was found guilty of misconduct in office, as well as two charges of willful neglect of duty in relation to his role as Larry Nassar's supervisor at Michigan State University (he was found not guilty of second-degree criminal sexual conduct.) This month he was sentenced to 11 months in prison. Strampel is the first person to be sentenced for his role in enabling Nassar.
Former MSU president Lou Anna Simon was charged in November 2018 with lying to police; her trial finished in July 2019. Eaton County District Court Judge Julie Reincke will announce a ruling later this year.
Kathy Klages, former Head Coach for the MSU Women's Gymnastics Team, was also charged with lying to police for failing to report allegations of abuse against Nassar. Her case is still pending.
"MSU is paying the full costs of Simon and Klages' defenses. The university is paying for half of Strampel's defense, since only two of his charges related to the Nassar scandal."

Banta, Megan. 2019. "Former MSU Dean William Strampel Sentenced to One Year in Jail." Lansing State Journal. Available here.
On June 20th the Michigan House of Representatives passed a bill to add athletic trainers and physical therapists to the state's list of mandatory reporters of child abuse. This is the direct result of survivors pushing for legislation to create stricter laws for protecting victims.
Michigan State University has yet to respond to a January report by the US Department of Education. The report found that the institution continuously violated federal law that requires universities to publicly report safety issues.
In June, the MSU Board of Trustees voted unanimously to approve an independent investigation of how the institution allowed Nassar to abuse women. MSU will hire an outside firm to conduct the research, specifically non-criminal actions, including the culture of the campus and administration, with the goal of:
"helping the Board of Trustees to identify who knew what about Nassar, how he was able to abuse and identify actions that might have involved neglect, violations of university protocol or other behaviors that need to be addressed."

Kozlowski, Kim. 2019. "MSU to Launch Independent Investigation in Nassar Scandal." The Detroit News. Available here.
Chicago-based firm McDermott Will & Emery will conduct the investigation. The decision was met with approval from Rachael Denhollander, the first woman to publicly come forward against Nassar:
"It's truly independent. MSU has not done an independent review of everything that's happened. And they've worked directly with survivors in selecting a firm…that really emphasizes the importance of accountability and transparency and independence from the board… It's exactly what we've been asking for, what I've been asking for, for the last three years. "

Wells, Kate. 2019. "MSU Promises New Nassar Investigation is the Real Deal This Time." Michigan Public Radio. Available here.
USA Gymnastics & United States Olympic Committee:
Administrative costs for the US Olympic Committee doubled from 2017-2018, including a $5.2 million investigation into the organization's handling of Nassar abuse cases and a $2.4 million severance provided to former CEO Scott Blackmun. Blackmun was notified of Nassar's abuse in 2015 by former USAG CEO Steve Penny. An independent investigation found that Blackmun never disclosed this information to anyone at the USOC and failed to ensure the complaints were reported to law enforcement. The report also found that Blackmun put the interests of the institution over athletes, athletes that helped earn the USOC $323 million in 2018. The $2.4 million given to Blackmun is more than the USOC provided to fund SafeSport, the organization tasked with investigating abuse allegations.
In response to Simone Biles' criticism of the organization last week, USAG CEO Li Li Leung stated that they "are working to foster a safe, positive, and encouraging environment where athlete voices are heard." Yet, there has been little, if any, substantial policy changes or structures in place since Leung was hired.
"Denhollander said it's 'an incredible burden that none of these athletes deserve… it's unconscionable,' she said, calling Biles' and her teammates' circumstances 'manifestly unfair.'"

Svokos, Alexandra. 2019. "With Nationals Underway a Year Before Olympics, USA Gymnastics Still Struggles to Earn Trust." ABC News. Available here.
While many critics claim this is "just" a gymnastics problem–some even calling to end the sport–the issue is that perpetrators of sexual abuse are everywhere. It's not a "Nassar" problem; it is a cultural and policy issue:
Simone, and all of the other former and current athletes that have and continue to compete for the USOC and USAG deserve better. I can't imagine competing and earning money for organizations that not only enabled abusers to assault athletes, but seemingly still are unwilling to enact tangible policies to address these issues. Less talk, more action.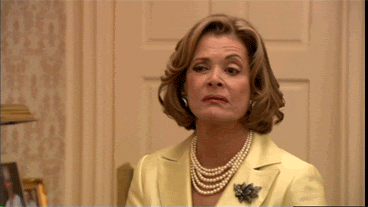 Required Reading: Larry Nassar's Digital Ghosts (Mary Pilon) available here.
Required Viewing:
Currently:
Reading: Stony the Road: Reconstruction, White Supremacy, and the Rise of Jim Crow (Henry Louis Gates, Jr.)
Watching: Dexter Season 2 (Showtime)
Listening: White Lies (National Public Radio)