"How about you amaze me and do the right thing… have an independent investigation."

(Simone Biles in response to a tweet by USA Gymnastics wishing her a happy birthday– essentially in less than fifteen words also restoring my faith in the world again).

Chavez, Nicole. 2020. "Simone Biles Claps Back at USA Gymnastics After They Wish her a Happy Birthday." CNN Online. Available here.
Need to catch up? You can read my last post here.
A lot has happened in the last month and a half. It's only MARCH? SIXTEENTH?! But here we are.
The biggest news to come out since January is the absolutely atrocious-I-can't-believe-they-thought-this-would-work settlement offer USA Gymnastics attempted to pass off as somewhat appropriate for the hundreds of survivors currently suing their organization. In the settlement, some plantiffs would receive less than $100,000, oh and super casual, but agreeing to the terms meant that USA Gymnastics, the USOPC, Steve Penny, and every other X-Men-esque villain apparently hired to conduct business for USAG would be off the hook. No documents released. No mandatory structural changes. Oh, and the USOPC would pay nothing.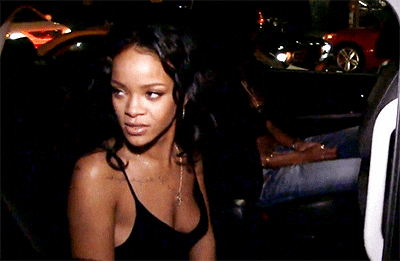 2012 and 2016 Olympic Champion Aly Raisman made an appearance on The Today Show, expressing understandable outrage about how the organization could bungle a settlement proposal so badly, especially as their athletes are preparing for this year's summer games. Simone Biles, on her way to USAG's mandatory training camp, tweeted:
Rachael Denhollander also posted online:
"Your words of change and care are utterly meaningless because your ACTIONS stand in direct contrast to those platitudes. To even ask for a release of the USOPC, Penny and Karolyis after the 100s of children they destroyed is galling beyond what I can express.

Shame on you. I don't want to hear one more word about care and change from any of you. You are refusing responsibility for the damage to hundreds of children and asking us to ignore it too.

You can choose a blind eye. But know this: we never will. And your complete lack of care will do nothing more that motivate us to fight that much harder for justice and truth. The answer is no."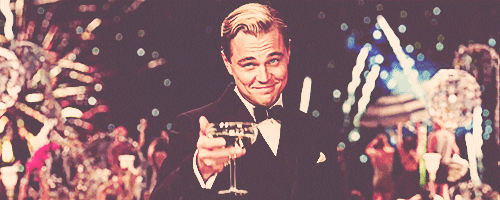 What else? Kathie Klages was found guilty and Nassar's appeal was denied, but unfortunately, there are a ton of how-have-you-not-learned-anything moments since my last post.
Let's get into it:
Michigan State University:
"Lopez testified Hadden told her to talk to Teachnor-Hauk.

Though Lopez had other conversations with Hadden about being uncomfortable, she said she didn't speak with Teachnor-Hauk until closer to the end of her softball career.

'It took me a long time to say something to her,' Lopez testified. 'I was intimidated and scared and I still didn't know whether to believe it or not.'

Teachnor-Hauk gave her options, Lopez said, but told her that if she filed a complaint, 'everyone would know,' and 'in doing that I may stir up controversy for the university, for my recently widowed father and especially for the doctor.'

Teachnor-Hauk again defended Nassar's actions as medical treatment, Lopez said, adding she 'left Michigan State believing what the ladies had told me.'

Lopez said, while people have told her Hadden and Teachnor-Hauk failed her, that's hard for her to believe. She doesn't blame them 'for any of this at all.'

Banta, Megan. 2020. "Former Michigan State Athlete, Nassar Survivor, Urges Trainers to Listen, 'Say Something.'" Lansing State Journal. Available here.
USA Gymnastics and The United States Olympic & Paralympic Committee:
"This proposed plan does not include the critical structural changes necessary to ensure the safety of girls moving forward, nor does it appropriately address the myriad physical and emotional challenges the victims face as a result of these crimes. Most disturbingly, this proposed plan attempts to absolve USOPC of any responsibility for these crimes which were committed under its watch. This plan from USAG is not just unworkable. It is unconscionable."

Whatron, David. 2020. "USA Gymnastics Issues Plan to Emerge from Bankruptcy and Settle Nassar Lawsuit." Los Angeles Times. Available here.
"The opposition to the settlement proposal is wide ranging, with survivors and their supporters highlighting that the deal releases the U.S. Olympic and Paralympic Committee, former USA Gymnastics CEO Steve Penny, former national team directors Bela and Martha Karolyi, former U.S. Olympic coach Don Peters and other USA Gymnastics and USOPC officials and coaches from all claims, does not take into account the nature and frequency of each survivors' abuse and contains no provision for USA Gymnastics and the USOPC to release documents and other information detailing the extent to which officials were aware of the predatory behavior of Nassar, Peters and others."

Reid, Scott M. 2020. "Survivors Overwhelmingly Reject USA Gymnastics Settlement Offer." The Orange County Register. Available here.
Currently:
Reading: Start by Believing: Larry Nassar's Crimes, the Institutions that Enabled Him, and the Brave Women Who Stopped a Monster (John Barr and Dan Murphy)
Watching: Broad City Season 5 (Comedy Central)