This spring we traveled to Stuttgart, Germany to attend the FIG World Cup for my birthday. My first time in Stuttgart, the trip included three of my travel favorites: library, pubs, and a cemetery (plus bonus this time–my first elite gymnastics competition). I saw the queens of the sport (Simone Biles AND Aliya Mustafina) along with wandering this beautiful city.
We stayed a little outside the very center of Stuttgart and I preferred that location over the touristy area of Schlossplatz. Our street had so many adorable restaurants and shops–definitely recommend staying near the Lehen neighborhood if you don't mind putting in the extra steps on your Fitbit.
Pro tip: Stuttgart (and Germany in general) has great public transport available and journeys are MUCH cheaper than an Uber ride (save that money for extra spätzle!) Our way home was pure Planes, Trains, and Automobiles: bus to the train station, train to the airport, plane to Vienna, car from Vienna to Hungary. All a part of the lovely adventure.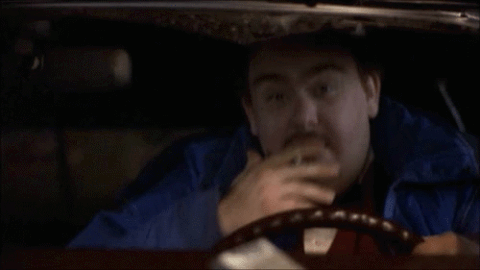 Where are we?
The sixth largest city in Germany, the area of Stuttgart is spread across a number of hills. Commonly described as "zwischen Wald und Reben" ("between forest and vines") due to the close proximity of the Black Forest and the city's numerous wineries, Stuttgart is definitely a walkable city with some elevation–getting those calf muscles working!
Stuttgart was founded in 950 AD by Duke Liudolf of Swabia (the root of the name derives from the Swabian word Stuotgarten meaning "stud farm") for the purpose of breeding warhorses. Swabians are Germanic peoples native to the Swabian region of Germany, an area that is now present-day Baden-Württemberg and Bavaria.
Like most German cities, the population and physical landscape drastically changed during WWII. In 1933 the Gestapo occupied Hotel Silber, a site used to torture, detain, and transport political prisoners. The Old Synagogue was destroyed during Kristallnacht (the Night of Broken Glass) and in 1934, the Nazis began to arrest members of the Jewish population of Stuttgart; many were deported to the prison camp in Welzheim or to the Dachau concentration camp. From 1941-1945, more than 2,000 Jews were sent to Theresienstadt, Auschwitz, Riga, and Izbica; only 180 survived the war.
Stuttgart was heavily bombed by Allied forces throughout the war. On September 12th, 1944, the Royal Air Force dropped over 184,000 bombs on the city. The attack completely destroyed Stuttgart's center and killed 957 people. Overall, the city was hit by 53 bombing raids, which leveled nearly sixty percent of the city and killed 4,477 of Stuttgart's inhabitants. Following the end of the war, the rubble in the city was used to build Birkenhopf, an artificial hill that is now the highest point in Stuttgart and a memorial to those who died during WWII.
We we only had a weekend in Stuttgart, but I think you could spend at least a week in the city and still not see everything on your list. I was bummed to miss the botanical gardens in Wilhema and the Ludwigsburg Residential Palace, but incredibly thankful for the opportunity to see all we did during our visit.
The Sites:
Public Library:
Schlossgarten:
Schlossplatz:
Pragfriedhof:
Stiftskirche:
Karlshöhe:
Restaurants & Pubs:
Kraftpaule:
Ribingurūmu:
Paul & George:
Mata Hari:
Misch Misch Coffee:
Brauhaus Schönbuch:
Kleinigkeit:
List Cafe:
Little Italy Stuttgart:
Sultan Saray:
Shops:
Leckerli Stuttgart:
Cosima Chiton:
Bonus: Stuttgart World Cup
We attended my first ever elite competition while in Stuttgart (best birthday present ever, Chris!) The World Cup was AMAZING and our seats were great. Unfortunately, my camera is terrible, so these potato-quality photos don't really do the event justice. In an effort to practice mindfulness and being present, I also only took a a few photos. I'm always trying to document everything, so I tried my best to relax and enjoy the event in real time. I'm.so.glad.I.did.
The competitors included Simone Biles (USA), Ana Padurariu (Canada), Elisabeth Seitz (Germany), Lorette Charpy (France), Aliya Mustafina (Russia), Hitomi Hatakeda (Japan), Kim Bui (Germany), Zsofia Kovacs (Hungary), and Carolyne Pedro (Brazil).
This competition was so fun to experience in person! Of course it was amazing to see Olympic champions Biles and Mustafina compete–Simone literally tumbles feet higher than anyone else and Aliya's bars are one of the prettiest routines in the world–but also so cool to see athletes newer to the scene (Padurariu's beam was fantastic and she looked as if she was having the time of her life, Charpy's beam and bars were awesome, and the powerful Pedro finished her day with a great floor performance).
For me, I loved seeing the German athletes compete in their home country. Two-time Olympian Bui is still competing (and looking amazing, especially on bars) at AGE THIRTY. She is currently earning her Master's Thesis in–wait for it–immunotherapy treatments for cancer patients, specifically engineering protein cells to combat the disease (!!). Elisabeth Seitz, a two time Olympian herself, rocked the arena on both bars and floor to take the bronze medal.
❤ Stuttgart. So, so thankful.
Currently:
Reading: Every Day is for the Thief
(Teju Cole)
Watching: The Case Against Adnan Syed
(HBO)
Listening: Reveal: Lasting Impact
(Center for Investigative Reporting)